Indian Henna Tattoo Designs Definations
When Madonna displayed Mehndi tattoos on the palms of the hands in her music video, 'Frozen', it caused a phenomenon and suddenly these tattoos became a trend for the MTV generation. Mehndi or Henna tattoos originated from the ancient Indian body art. Henna is actually a tall shrub that grows in the hot and dry climates. The leaves of the plant are powdered and made into a paste. Mehndi is the application of Henna on the skin. After leaving it for several hours, it leaves an orange mark on the skin as per the design. This painless and temporary form of tattooing is finding many takers and its popularity is definitely on a rise.
In India, Henna is used to create intricate ethnic or contemporary designs and exotic patterns on the palms and feet of women (for special occasions and ceremonies).Women also proudly display these tattoos on various other parts of the body like the arms, back, belly etc. to have an edge over others. Henna tattoos blend well with traditional Indian outfits as well as urban wear.
Today, there are tattoo studios all over the world with specialized henna tattoo artists. From intricate bridal work to arabic henna design. Most studios have portfolios that can help the customer choose his/her preferred style or form. Even men have joined the bandwagon to obtain a cool look!
Nowadays, pre filled henna paste is available in cones. This helps in skipping the messy way of mixing henna. All you need to do is cut the tip of the cone. This forms the nozzle and the henna cone can easily be maneuvered to form the design you wish. The best thing about Mehndi or Henna tattoos is that it is not a lifetime affair. A few weeks later and you can move on to new design. Mehndi designs are now rivaling traditional tattoo designs in terms of their popularity.
There can be no Indian wedding without the Mehndi. The bride's hands are always decorated with the reddish orange hue of the mehndi. The traditional pattern involves a lot of delicate detailing with fine, thin lines for lacy and floral. This covers the entire hands, forearms and feet and can be a little time-consuming. Traditional Mehndi patterns have seen an evolution of late. Henna is also known to have a cooling property when used on skin and can also be used on the hair to get a tinge of red.
The art form of Henna application varies from religion to place. These designs hold different meanings as per the culture of the place it originates from. Good health, wisdom, spiritual enlightenment is symbolized through various designs.
For the workaholics having no time to spare for tattoo studios, there are stencils available in the market that are designed to make life easy for you. You can choose from simple but bold designs to adorn your belly or arm. Henna can be applied over the stencil and left to dry. Simply peel off after an hour. It can also be kept overnight for better coloring on the skin. Add some body glitter for some glitz or use paintbrushes to blend in more colors for different effects.
Do avoid 'black henna' or 'African henna' as it is known to harm your skin. Henna, is never black hence 'black henna' contains harmful chemicals that is dangerous and inappropriate for your skin. African patterns are bold or have geometric shapes, Henna always colors in orange, red, reddish brown or coffee colors and never black. It is always better to do a patch test before you actually go in for the tattoo.
Apart from using cones or stencils, one also found that the Indonesian and Southern Asian styles applied the use of Middle Eastern and Indian designs using blocks to color the tips of their toes and fingers. Not a very popular form, these blocks do not give the effect of a traditional Mehndi or modern Henna tattoos.
So, if you are really commitment phobic and fear the needle, then the mehndi or henna tattoos are apt for tattoo lovers all across the globe. Experiment and have fun.
Indian Henna Tattoo Designs For Hand Feet Arabic Beginners Kids Men
Indian Henna Tattoo Designs For Hand Feet Arabic Beginners Kids Men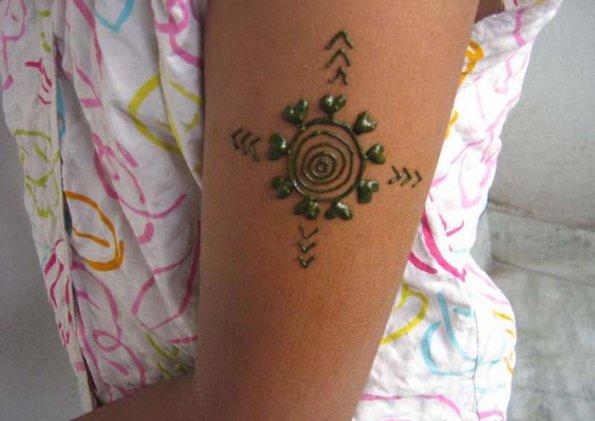 Indian Henna Tattoo Designs For Hand Feet Arabic Beginners Kids Men
Indian Henna Tattoo Designs For Hand Feet Arabic Beginners Kids Men
Indian Henna Tattoo Designs For Hand Feet Arabic Beginners Kids Men
Indian Henna Tattoo Designs For Hand Feet Arabic Beginners Kids Men
Indian Henna Tattoo Designs For Hand Feet Arabic Beginners Kids Men
Indian Henna Tattoo Designs For Hand Feet Arabic Beginners Kids Men
Indian Henna Tattoo Designs For Hand Feet Arabic Beginners Kids Men
Indian Henna Tattoo Designs For Hand Feet Arabic Beginners Kids Men
Indian Henna Tattoo Designs For Hand Feet Arabic Beginners Kids Men